Presented By Hamilton Real Estate:  409-6842-2000       Email:  suzy@crystalbeachrealestatel.net.              
 Shown Appointment  Only.                                                                                                                                                                                                                                    Renters are not to be disturbed.
5 Rental Units:    2 homes with UNOBSTRUCTED BAY VIEWS.   the deck
            Triplex with 3 efficiencies apartments.
             All have boat docking underneath.
             Reinforced Point bulkhead with Granite Blocks similar to the Bolivar Ferry Landing.
Plats are available upon request.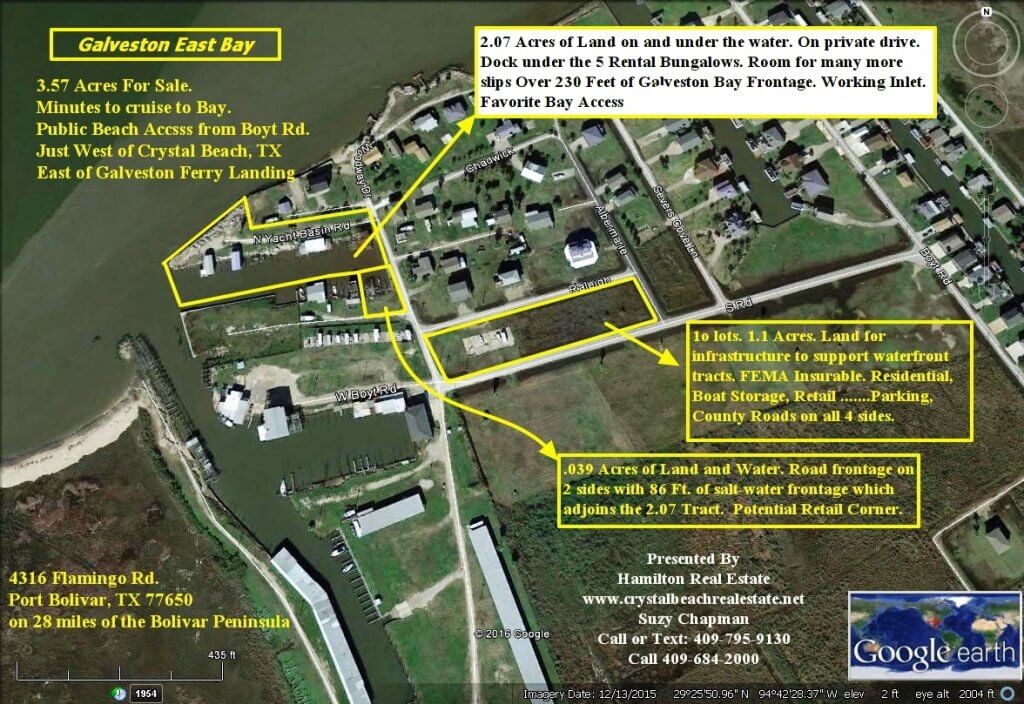 Historical Photo of Legendary Seivers Pointe.  Straight cruise to Galveston's East Bay