SOLD
440 Atkinson, Crystal Beach, TX 77650     $545,000.00       Listing Agent:  Hamilton Real Estate, Suzy Chapman suzy@crystalbeachrealestate.net
Located on the west side of Bolivar Peninsula.   Over 2000 SF of gracious living space.

Incredible views from huge deck, grand room and master bedroom.

Call for your private tour.

Complete covered access up to main level by the enclosed elevator in garage.  Designed to be accessible for all ages.  Elevator accommodates wheel chairs, walkers, and strollers.

Wonderful family home with 3 large bedrooms, each with its' own bath. Large grand room with 1/2 bath.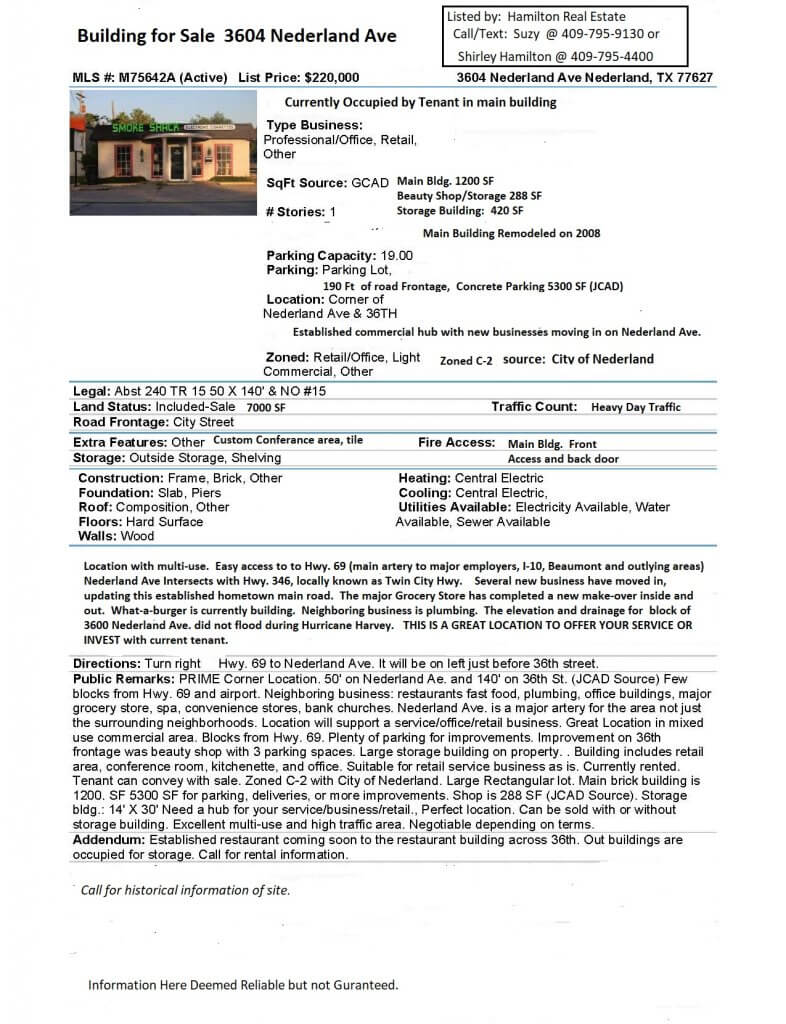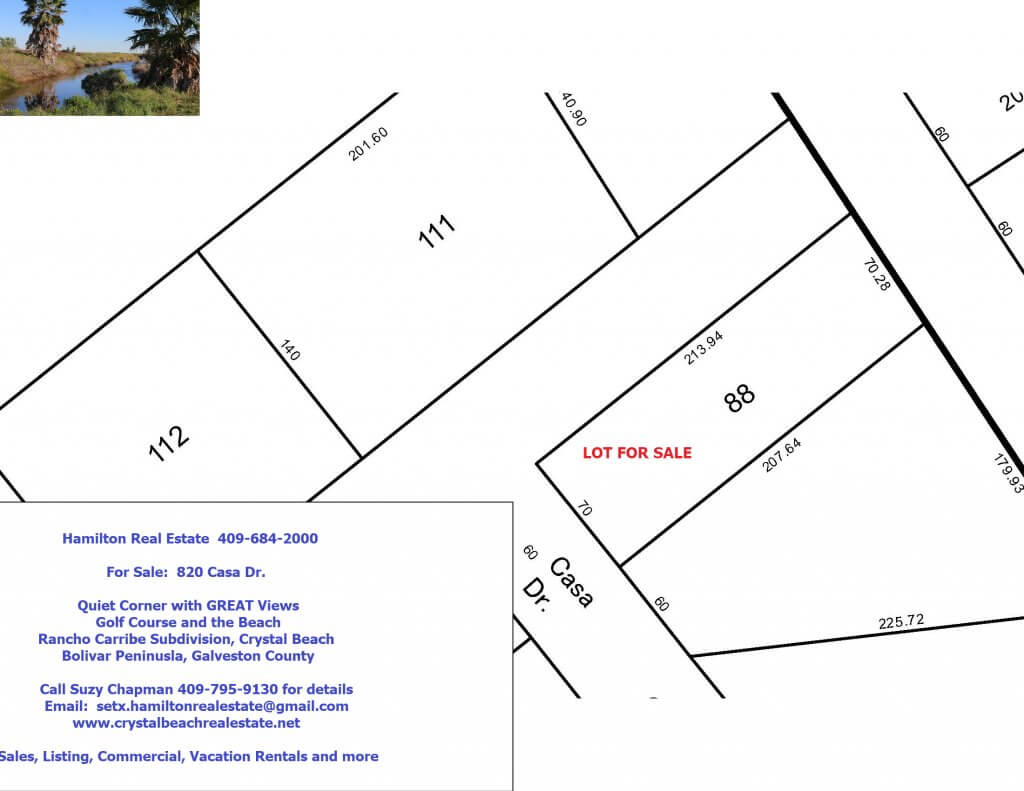 Presented By Hamilton Real Estate:  409-6842-2000       Email:  suzy@crystalbeachrealestatel.net.              
 Shown Appointment  Only.                                                                                                                                                                                                                                    Renters are not to be disturbed.
5 Rental Units:    2 homes with UNOBSTRUCTED BAY VIEWS.   the deck
            Triplex with 3 efficiencies apartments.
             All have boat docking underneath.
             Reinforced Point bulkhead with Granite Blocks similar to the Bolivar Ferry Landing.
Plats are available upon request.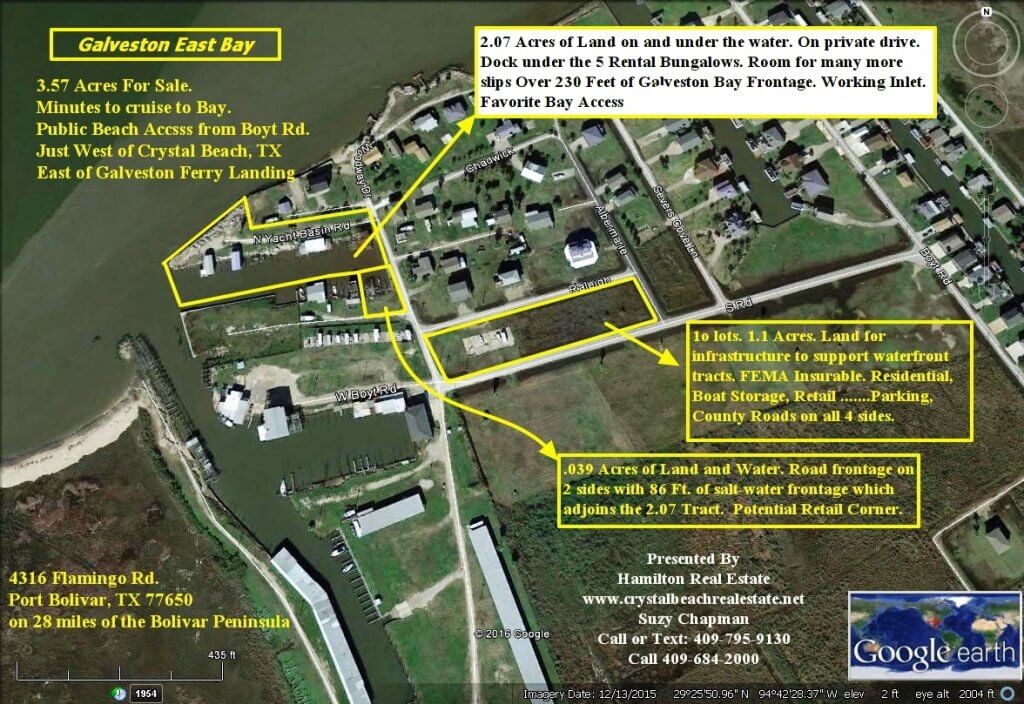 Historical Photo of Legendary Seivers Pointe.  Straight cruise to Galveston's East Bay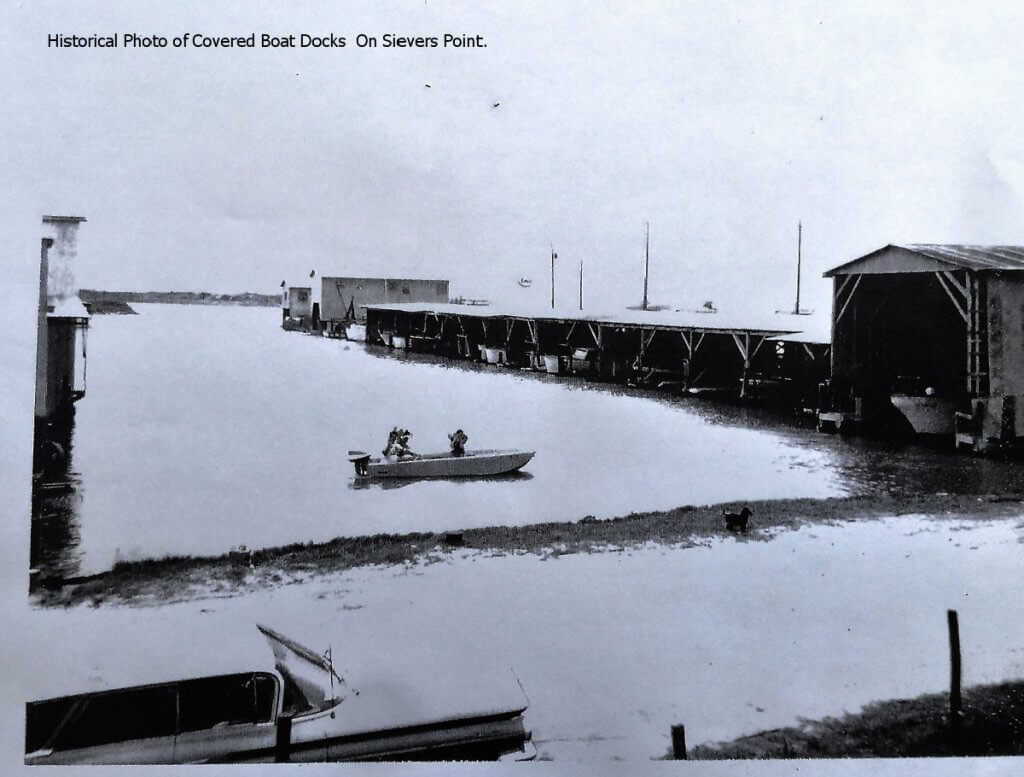 SOLD! 3/2/1 updated home on large shaded lot. Close to Hwy. 365 and Hwy. 69
2816 Ave M Nederland Texas 77627
Located in Nederland, Texas
House sits on a quiet street on a large lot.     Completely updated.    Hardwood floors and tile.     Great Neighborhood.    Convenient to Central Mall and local retail area.
Additional Details
Bedrooms: 3
Bathrooms: 1
Property Type: House
1365 Texas 124, High Island, TX 77623
(409) 286-5217 for reservations
 Cafe hours are          7:00  to 2:00  for breakfast and lunch.
                                        5:00 to 9:00 for Dinner.
    Birdwatchers highly recommend in the migrating seasons. Walk to the sanctuaries.    Minutes to the beach on Hwy. 124 to Hwy. 87.
Convenient to Gilchrist and Crystal Beach areas.     28 miles to the Galveston Ferry Landing.
Need a  place for that overnight trip to the Beach?   Great accommodations for previewing and planning your vacation  in our Vacation Rental Homes. Need a place to relax after viewing our properties for sale?    Need more room for your vacation rental for your visiting guest?
Please mention:      Hamilton Real Estate when you call Gulfway for details.

   
       
Call  Hamilton Real Estate for your Vacation Rental Home
    1-409-684-2000    shirley@crystalbeachrealestate.net    
 Call Suzy Chapman for your personal tour of homes and lots that are for sale.
 Located in Sand Castle Subdivision.      Comfort on the Coast.
---
                                                                                           
Sand Castle,  Castle, 3 BR/2BA –  handicapped accessible
City: Port Bolivar, Crystal Beach, TX 77650
Built for a full-time residence.   Wraparound Deck,   Large covered veranda Deck,  Wheel Chair ramp and handicapped accessible bath.
Close to  Gulf Coast Market, Convenience Stores, Boat Launch,  Beach,  30 minutes to I-10 in Winnie.
Completely furnished.   Large laundry room upstairs.    2 masters.       Just a short walk to beach with golf cart access.    Located in prestigious Sand Castle Subdivision.       Please Call or Text 409.795-9130  for information and appointment.
Enclosed downstairs for workshop and parking.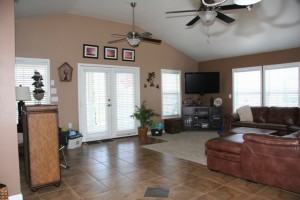 Downstairs has lots of storage with 2 car garage lot.     Call  409-684-2000 or text 1.409.795.9130 to set up appointment to view.
Comfortable Coastal Home………………This could be your "castle"
Presented by Hamilton Real Estate
*********************************************************************************
10 Commandments When Applying for a Mortgage Loan
Thou shall not change jobs or become self-employed
Thou shall not buy a car, truck or van unless you plan to live in it
Thou shall not use your credit cards or let your payments fall behind
Thou shall not spend the money you have saved for your down payment
Thou shall not buy furniture before you buy your house
Thou shall not originate any new inquiries on your credit report
Thou shall not make any large deposits into your bank account
Thou shall not change bank accounts
Thou shall not co-sign for anyone
Thou shall not purchase ANYTHING until after the closing
This is some advice to follow from the time you apply for a loan until closing and funding occurs.    Please check with your loan officer to see how these actions would affect your eligibility.
Need to be Pre Qualified?    Please Contact  for lender Information.
Suzy Chapman, Realtor
Hamilton Real Estate
1-409-684-2000 or 1-409-684-9130
                 Incredible  Views of the BEACH