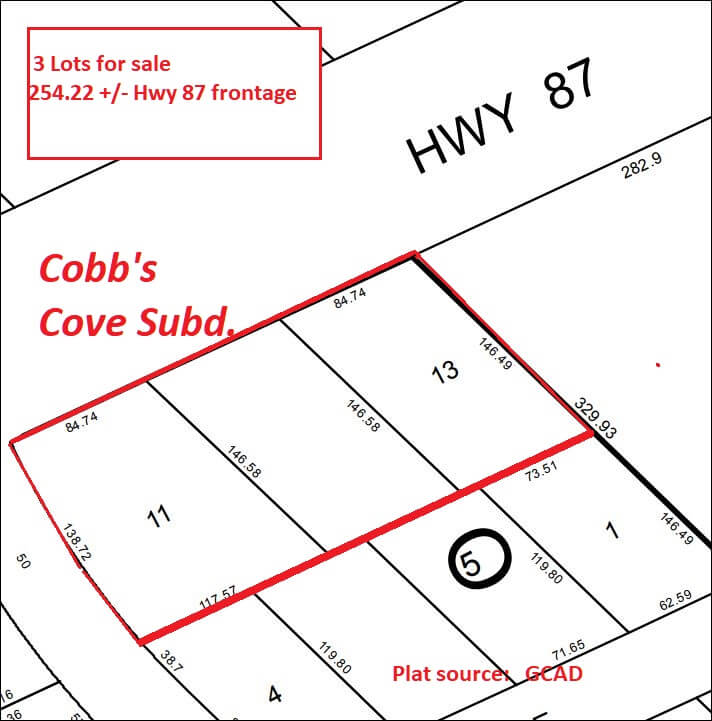 Close to Stingaree Rd., and in the Crystal Beach Coastal Community. Boat Launch, shopping, etc are close by.
15 minutes to the Galveston Ferry Landing at Port Bolivar.
Commercially Platted with specific use. Call 409-795-9130 for restrictions and specific use.
Each lot has frontage on Hwy. 87. One lot is a corner lot with frontage on both 87 and Cobb's Cove.
All permits are to go through Galveston County Engineering. Located in a FEMA insurable area.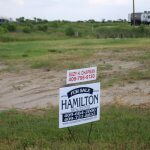 Residential lot Restricted for RV or Single Family home with canal frontage. Park a boat in the lot's boat slip where you can navigate to the Intracoastal Canal close to Rollover Bay and Galveston Bay.
All utilities are available. Aerobic Septic can be installed. Water is supplied by BPSUD. Electrical is ENTERGY. Comcast is in the area for Internet.
Lot is in the pre-development stage. They are currently adding more fill to the new installed bulk-head. This completion is part of the offered property. All permits to be granted from Galveston County.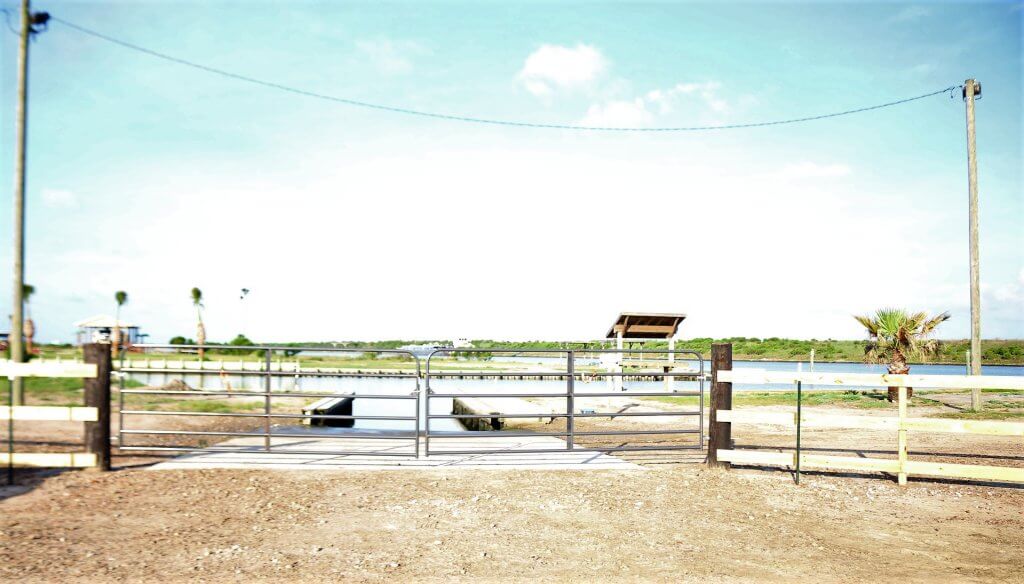 Mixed use neighborhood with RV Ports, Single Family Homes, Located in High Island ISD. (High Island is famous for its Bird Sanctuaries.)
HOA maintains the community fishing areas, subdivision entrance, canals, and the beach access. There are several boat launches in the subdivision. The nearest boat launch to 1400 Van Sant is on the right before you get to the For Sale sign on the lot.
Kayaking beach or bayside.
Call or text Listing Agent SUZY CHAPMAN 409-795–9130
Email: hre.setx@gmail.com
Broker: SHIRLEY HAMILTON call or text 409-684-2000
Associate Agent: DANA ROBINSON 409-543-0116 call or text

hre.danarobinson@gmail.com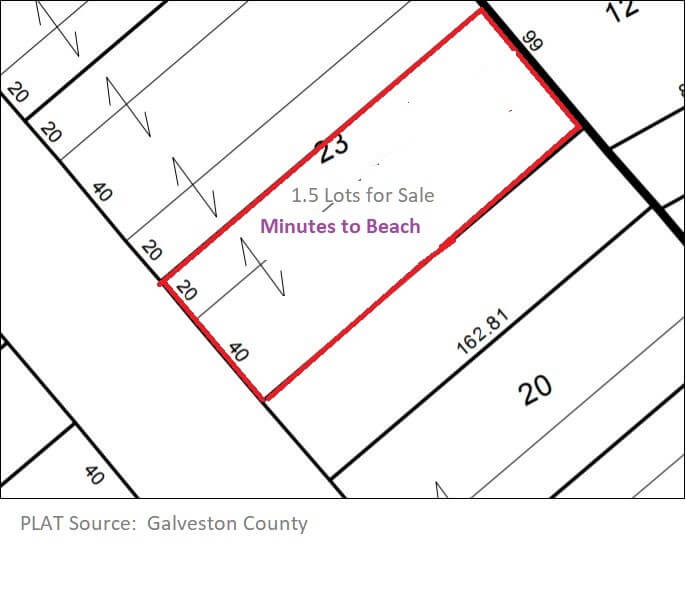 Close to the heart of Crystal Beach Retail District
Gulf and Bay fishing
Small town coastal living with the amenities of the City of Galveston and the medical community of UTMB
Drivable Access to Beach
Level, Ready to build, non-restricted
Midway to Galveston ferry landing and the highway access to Hwy. 124 at High Island. Centrally Located on Bolivar Peninsula.
Utilities are available:
Call/Text: Suzy Chapman 409-795-9130 or Dana Robinson at 409-543-0116 Landline: 409-684-2000. setx.hamiltonrealestate@gmail.com for information request.
Asking Price of $185,000
Listed by Suzy Chapman with Hamilton Real Estate.
For Sale: Rectangular shaped with 168'+/- feet on W. Bay Shore and Trinity Bay. Offered at $650,000
Cattle and equipment do not convey.
Appointment only. 409-795-9130 Call Suzy. Submit prequal with all offers.
Close to Anahuac but lies in Chambers County
Easy access to I-10 and Winnie.
Call or text for directions. Miller turns into West Bayshore Drive. Close to Bertrand Lane.
partially bulk headed. Fence lines are approximate boundaries. Property does reach into the bay.
Cleared pasture acreage on Trinity Bay. Near the historic city of Anahuac. Development opportunity for subdivision, ranchette site, hunting lodge, sportsmen's paradise. Minutes for Anahuac park for boat launch. Invest in Texas on this unique tract.
Contact: Suzy Chapman: 409-795-9130,
Email: setx.hamiltonrealestate@gmail.com
Office: 409-684-2000
Broker: Shirley Hamilton 409-795-4400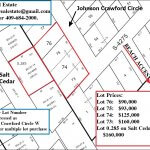 West End of the Bolivar Peninsula and Crystal Beach, TX Easy road access to the Beach. Minutes to Ferry Landing.
SOLD: Lot 73 on Johnson Crawford Cir.
0.285 acre Lot on Salt Cedar is Sold. Lots on Johnson Crawford are Available.
All utilities are available. Building Permits need to go through Galveston County. We can help you find your CUSTOM HOME BUILDER.
CONTACT FOR MORE INFORMATION: SUZY CHAPMAN @ setx.hamiltonrealestate@gmail.com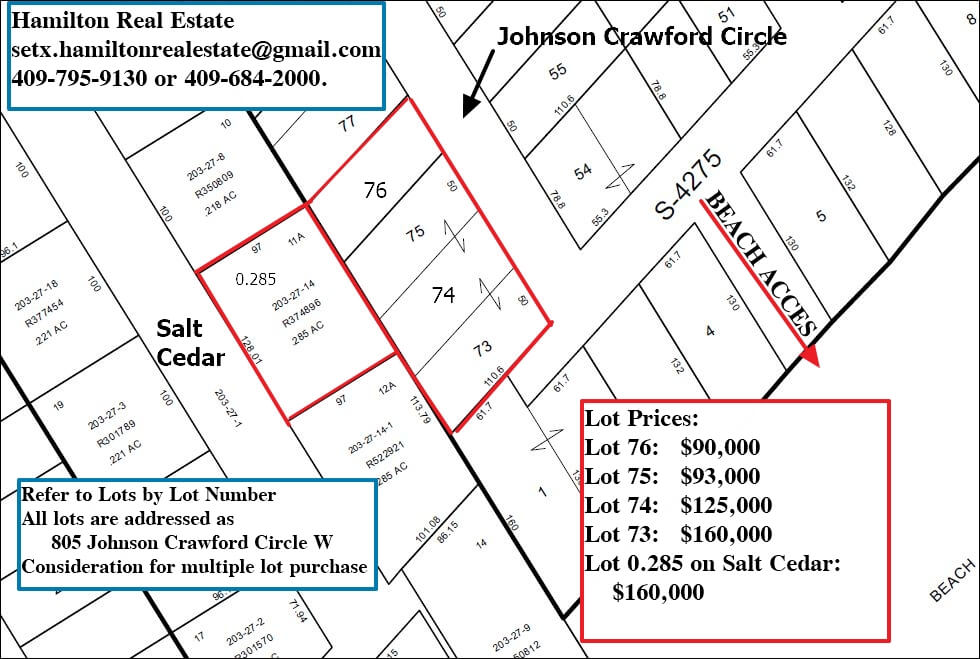 Turn towards Beach of Hwy. 87 on Salt Cedar to get to this glorious 3rd lot with a 2nd row feel.
Vacation Rentals are allow in the neighborhood.
Buy two and get a spacious lot for your future home.
Bird Watchers Haven. Not far from the Bolivar Flats and about 15 minutes to High Island sanctuaries.
Wide dunes and beach. Wonderful area to come and have BEACH FUN!
Call: 409-684-2000 (Office) Shirley Hamilton, Suzy Chapman or Dana Robinson will be glad to help you
Text: Suzy @ 409-795-9130 Please leave name and contact.
Appointments for a personal showing and other properties in the area. Hamilton Real Estate has over 30 years of experience and geographic knowledge for the area.
Close to the Bolivar Yacht Basin off of Boyt Rd. for Bayside Fishing. Not far from the N. Jetty and Gulf side launching.
Close to the Frenchtown Bridge and the Bolivar Light House. Minutes to the beach off. These 4 lots are bayside and will be sold together. There are no utilities on site but all are available. Great location close to the Port Bolivar Ferry Landing. Over 10,000 SF to build a home with gorgeous views.
Neighborhood Pool. One of a kind lot available. Panoramic Gulf Views.
3596 Tarpon Way, On Bolivar Peninsula, Galveston County, TX

Lot Large, Level & BEACH FRONT : Contact Suzy 409-795-9130
Wonderful Coastal Neighborhood! Pool privilege available
Large Lot, next to Golf Cart Path. VIEWS!
All permits to build subject to Galveston County and GLO. All Utilities are available. RESTRICTIONS apply for Single Family.
Great location for a fisherman; Close to boat launch at Stingaree, West of Rollover Pass, ……….East of Jetty with Gulf boat Launch.
We have floor plans available.
Please verify all information. It is deemed correct and reliable but not guaranteed.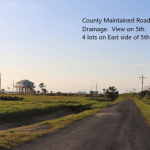 This gallery contains 6 photos.
4 lots 25′ X 140 deep. 25′ on Overton and 140′ deep on 5th St. There is a 25′ alley easement on the north side of this coastal tract. READY TO BUILD. Suitable for 1 aerobic per lot.
All permits are subject to Galveston County. Source for tract: GCAD.
Current use is pasture. Please appointment Only
Wonderful Property with Beautiful Oaks. 60+' wide entrance to rectangular shaped acreage. Prime for Development or INVESTMENT.
So many possibilities: All permits are subject to Brazoria County Engineering.
Perfect site for dry boat storage and storage units. Room for on site manager quarters. With the Medical district just a 45 minutes to an hour away. This tract is close to some wonderful fishing spots and public boat launches.    
RV condo's for tourist who want to enjoy the coastal access. Room for amenities to attract the 
Subdivision
Rural tracts with beautiful oaks for your home close to city amenities.
Need an out of the way tract to expand your business. This is close to Lake Jackson, Freeport, Angleton, and Galveston County.
The Houston/Galveston Metroplexes are growing. This is an affordable tract to support country living and your business.
Need room for your horses, sporting dogs? A great spot for training School.